Multi-Function Nut Peanut Packaging Machines
Brand Demeng
Product origin Guangdong, China
Delivery time 15 days
Supply capacity 350 set/month
Main performance and structural characteristics:
1. Chinese and English touch screen display, centralized, intuitive and convenient operation.
2. PLC control system, more stable operation, non-stop adjustment of parameters.
3. Ten groups of parameter storage, the replacement of varieties more convenient.
4. Adopting servo motor to pull film, more accurate positioning.
5. Temperature independent PID control, precise temperature control, more suitable for different packaging materials.
6. The packaging method customized, including back sealing, gusseted bag, linking bag, punching and so on.
7. Quiet working environment with low noise.
Multi-Function Nut Peanut Packaging Machines
Multi-Function Nut Peanut Packaging Machines KDS-720# ----------------------
SPECIFICATION -------------------------------------
| | | | |
| --- | --- | --- | --- |
| Model | KDS-720 | KDS-820 | KDS-920 |
| Speed | 10-40bag/min | 10-40bag/min | 10-40bag/min |
| Bag-making size | (L)100-500mm (W)160-350mm | (L)100-500mm (W)200-400mm | (L)100-500mm (W)220-450mm |
| Bag-making type | Doypack, hole punching | Doypack, hole punching | Doypack, hole punching |
| Filling range | 150-4000ml | 150-5000ml | 150-6000ml |
| MAX film width | 720mm | 820mm | 720mm |
| Film thickness | 0.04-0.08mm | 0.04-0.08mm | 0.04-0.08mm |
| Air consumption | 0.3m³/min 0.65Mpa | 0.3m³/min 0.65Mpa | 0.3m³/min 0.65Mpa |
| Power | 3KW/220V 50-60HZ | 3KW/220V 50-60HZ | 3KW/220V 50-60HZ |
| Machine size | L1716*W1260*H1820mm | L1854*W1440*H2019mm | L2014*W1574*H2095mm |
| Machine weight | 500kg | 600kg | 700kg |
For weighing machine
1.The amplitude of vibrator can be auto-modified for more efficient weighing.
2. High precise digital weighing sensor and AD module have been developed.
3. Multi-drop and succeeding drop methods can be selected to prevent puffed material blocking the hopper.
4. Material collecting system with function of unqualified product remove, two direction discharge, counting, restore default setting.
5. Multi-language operation system can be selected basing on customer's requests.
For packing machine
6.Adopting PLC from Japan or Germany to make machine run stable. Touch screen from Tai Wan to make operation easy.
7. Sophisticated design on electronic and pneumatic control system makes the machine with high level of precision,reliability and stability.
8. Single or double belt pulling with servo of high precise positioning makes film transporting system stable, servo motor from Siemens or Panasonic.
9. Perfect alarm system to make problem solved quickly.
10. Adopting intellectual temperature controller,the temperature is controlled to ensure neat sealing.
11. Machine can make pillow bag and standing bag (gusseted bag) according to customer's requirements. Machine also can make bag with punching hole & linked bag from 5-12 bags and so on.
---

Multihead Weigher
1.High precision data-type weighing sensor realizes precise weighing.
2.Liquid crystal screen operating system in multiple languages such as Chinese and English, etc.
3.IP65 grade water-proof and dust-proof design. It's clean and sanitary with all stainless steel parts. Full sealed design
prevents accumulation of material and facilitates cleaning.
4.It can fine the opening and closing speed of hopper door according to the features of items to be weighed, and prevent crushing and blocking of material.
5.With powerful digital automatic counting function, it can record the index for each batch of product such as total bag number,pass rate and difference of single bag, etc.
6.Optional devices: triply balance ball, suction hopper, printing device, tolerance sorting device.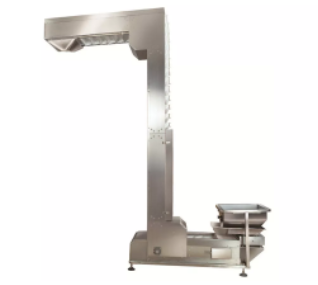 1.It's suitable use in delivery the grain, food, food stuff etc.
2.Conveyor with the character of large quantity. NO crash material. High Lifting etc.
3.Lifting height:3.3-10m(according to customer's requires)

4.It can be made both stainless steel and plastic painted .The contact parts of food grade plastic.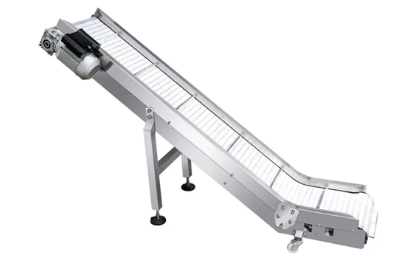 Frame ,belt And Chain Plate Is Optional ,height Of Output Can Be Modified .the Machine Can Send The Packed Finished Bag To After-package Detecting Device Or Packing Platform.
---
PRODUCT DETAILS -----------------------------------------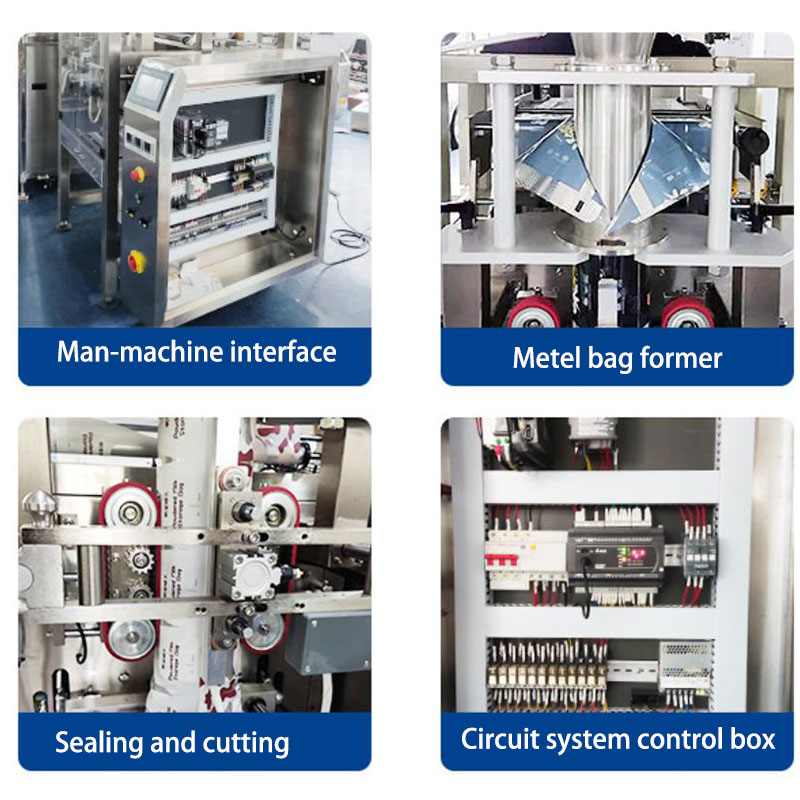 ---
PACKING SPECIMEN ----------------------------------------------------

---
BAG TYPES ------------------------------------------------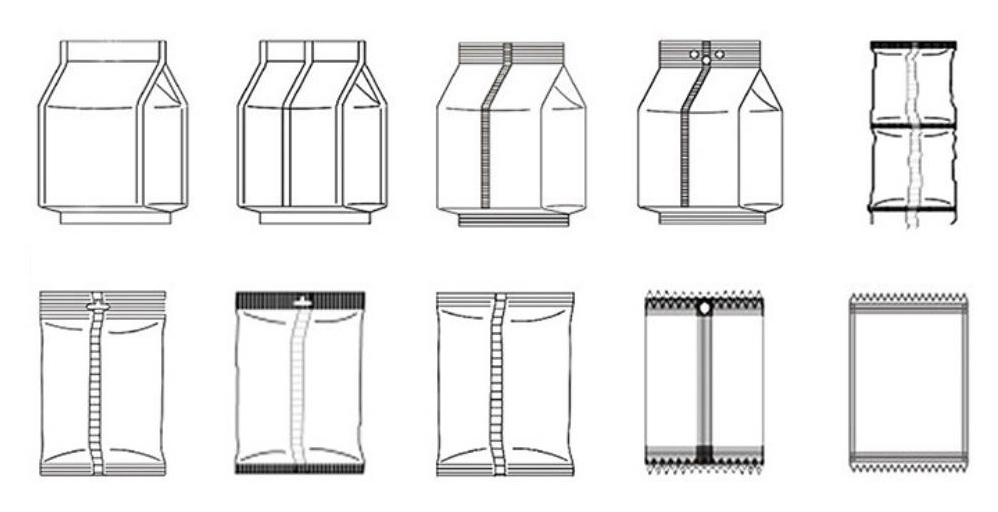 ---
APPLICATION ------------------------------------------------
Suitable for Meatball, macaroni, hamburgers, popcorn, dry pasta,oats, puffed food, french fries, biscuit, rice crust, jelly, candy, pistachio nut, apple flake, dumpling, rice dumpling, chocolate, hardware and medicine such particle, platy, strip and irregular shape.

---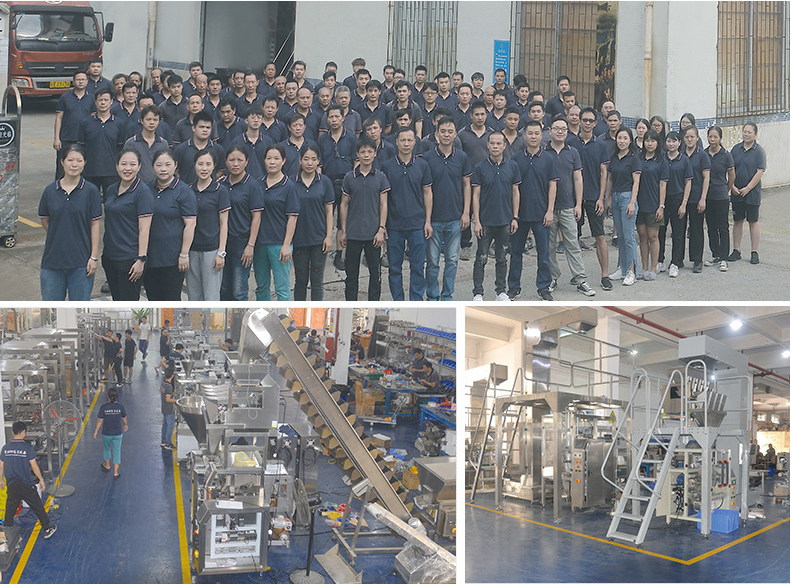 ---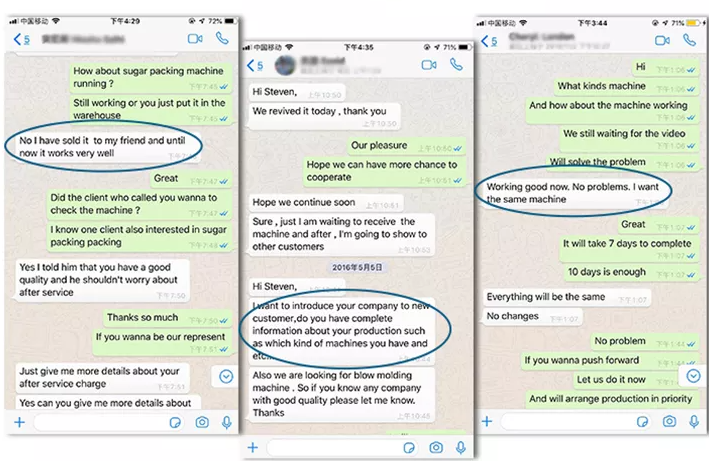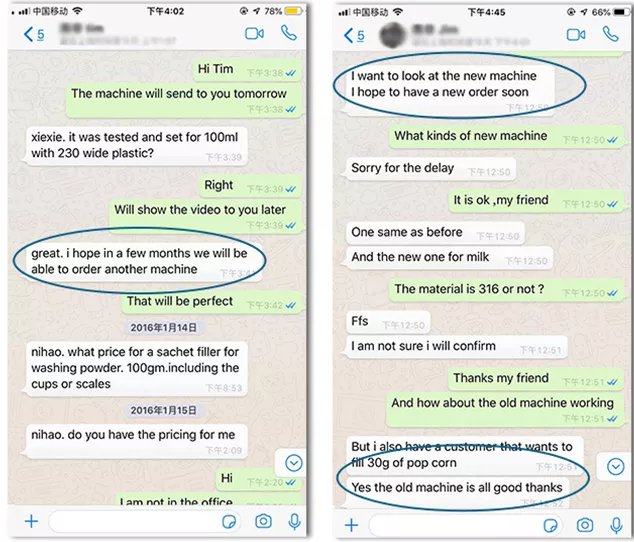 ---